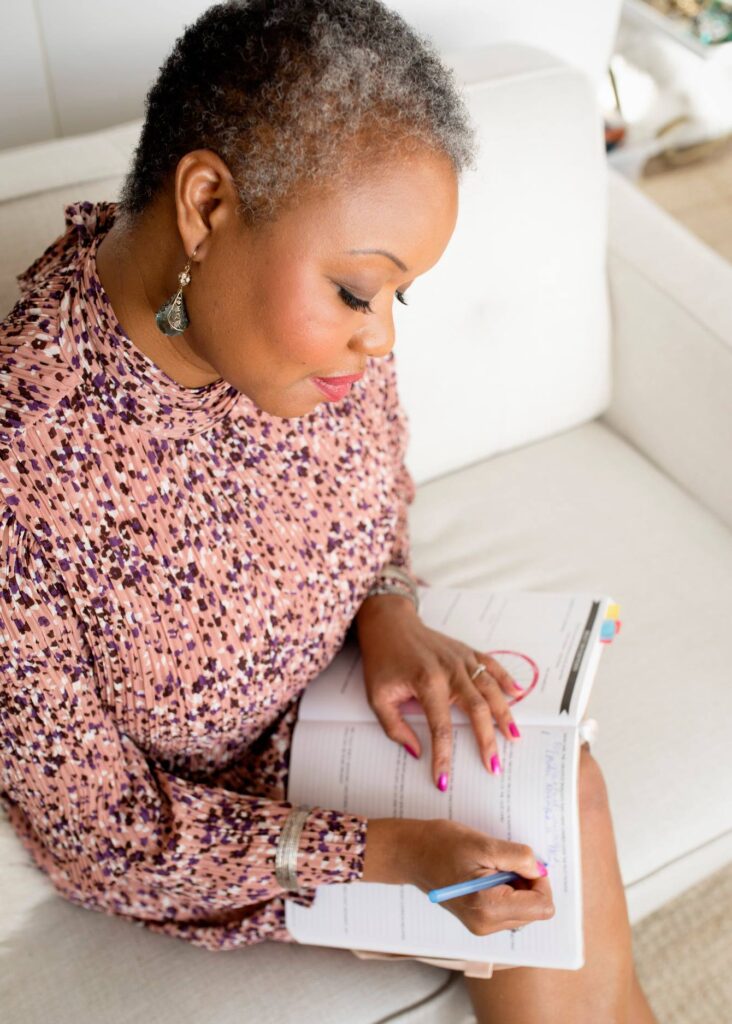 Many women in my community share with me that they want to make 10K a month.
They imagine that it will free them up from having to:
constantly worry about money

provide them with a more comfortable lifestyle and

make them feel like they are FINALLY doing the work they are meant to be doing.
One of the reasons they say that they haven't
achieved it is because they don't have the time or enough time to focus on their business.
They have a full-time job which zaps all their energy

They're with the kids all the time and can barely find a moment to think

They're in another training certification program and they have work to do for it
ALL OF WHICH ARE TRUE, VERY REAL, AND TAKE TIME.
We only have so many hours in a day and if you have a certain number of hours allocated to other things you only have so much time left.
I GET IT!
→ I'm a mom of two under 7
→ I have aging parents whom I help
→ I have clients to work with and a business I run
→And I'm invested in my own business development.
I understand having demands on your time and feeling like more time would make ALL the difference.
But here's the thing Queen…
As long as you keep talking about time like sand through an hourglass and you only have a little left.
YOU'LL STAY STUCK!
We stay stuck when we think we can't mold or shape our time to suit our own lives and vision.
A Queen
owns her time, her time doesn't own her.
When you have a disempowered conversation around time you feel like you can't do anything about it.
With an empowered context around time, you know that you can adjust your schedule to make space for your priorities.
Let me tell you something that I share with my clients that they ABSOLUTELY love that changes their relationship to time just like that.
The next time you realize you are a "NO" around something instead of saying "I don't have the time", say I don't want to do that right now, or that's not a priority for me right now.
Because it puts the power back with you not outside of yourself.
So back to the question, do you have the time to generate 3K, 5K, or 10k per month?
The TRUTH is we make the time for what's a priority for us.
If it's not a priority to you, there is nothing wrong with that.
When I see clients make the time for their business, that's when I see them achieve not only their income goals but their deeper goals of impacting their clients and making a difference.
WHAT'S ONE THING YOU ARE GOING TO BE AN EMPOWERED "NO" TO? ?
Kadidja
Comments
comments