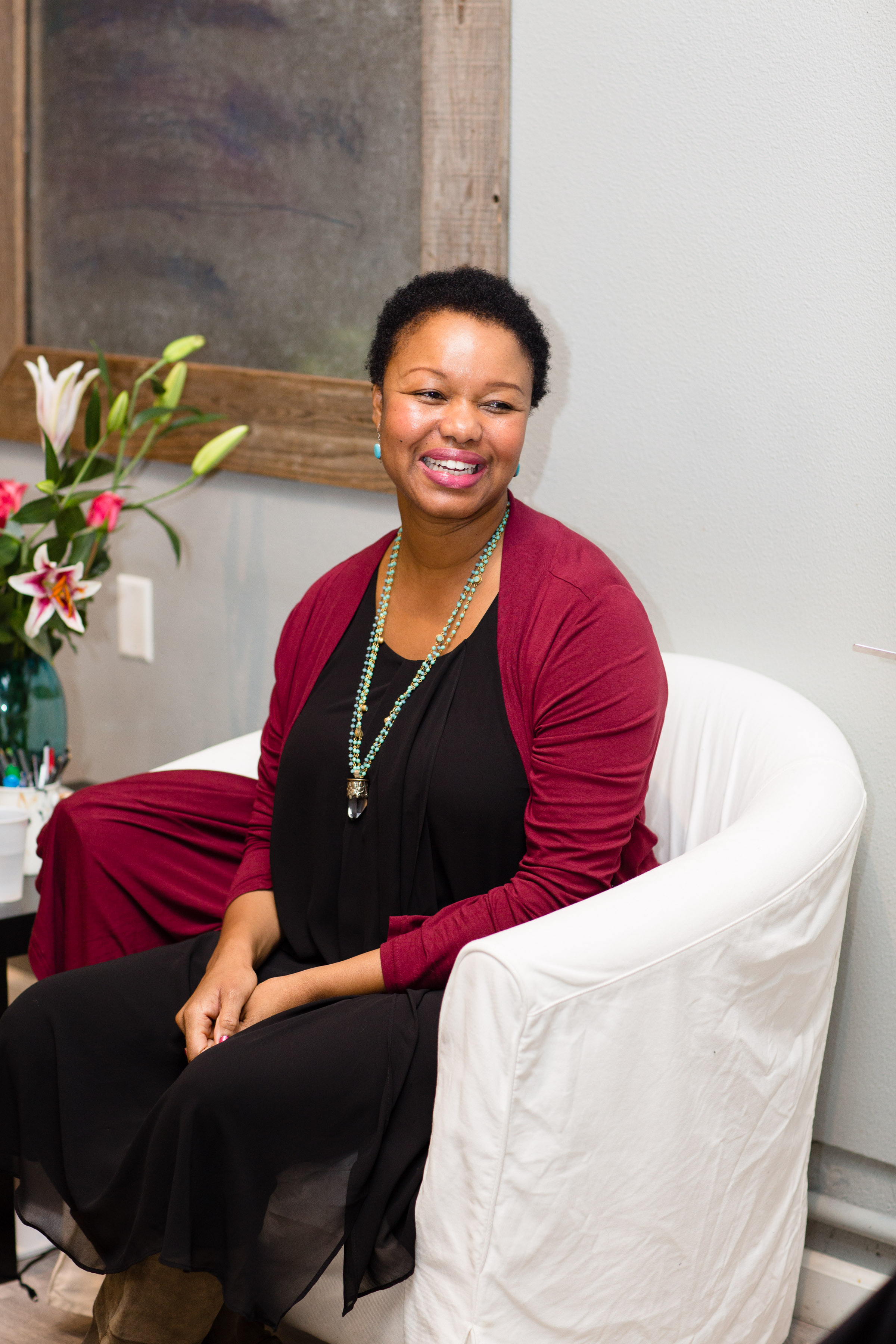 1. I went to the spa for my birthday.
2. Going to the spa feels like a luxurious necessity.
3. Sometimes I find social media toxic and draining.
4. I do appreciate and value its benefits.
5. I've made so many friends and connections online in the last several years.
6. I still prefer a good old fashioned offline Meetup.
7. That being said, it's not so easy to get me out of the house.
8. I listen to all kinds of music, but most often R&B.
9. I don't think you have to choose between making good money or being a good person.
10. I am changing the limiting belief that money changes people for the worse.
11. I believe that it can change you for the better.
12. I appreciate a hungry and ambitious woman.
13. I accept that I like and desire the finer things in life.
14. I'm not into dragging anyone along.
15. We can walk together, but you're gonna have to carry your own stuff.
16. One of the ways I experience racism is the expectation that I should be or want less.
17. Less educated, less hungry, less smart, in a less nice neighborhood, less motivated, less everything. Less. Less, Less.
18. I'm all about MORE, MORE, MORE.
19. My parents, my ancestors fought so I could do, have and be more.
20. I know how truly blessed I am.
21. That doesn't mean I don't have my own challenges and struggles.
22. I started doing some executive coaching this year.
23. I occasionally coach execs in organizations on their public speaking and communication skills.
24. It's my first time doing any work in corporate America.
25. I was a little intimidated at first and then I saw how much my coaching made a difference.
26. Juggling motherhood while growing a business is not easy.
27. I don't have a perfect life/work balance.
28. I give as much as I can to both and sometimes I fall short.
29. My business is really important to me too.
30. I love the journey of becoming more and more of who I am.
31. My word for the year is ORGANIZED.
32. I want to declutter and organize my garage.
33. I want more order in the nooks and crannies of my house.
34. My daughter will start Kindergarten this year.
35. My son just turned 3 and is on his last leg of being a baby.
36. I just started selling jewelry and accessories for Noonday Collection.
37. They are a fair trade company that uses fashion to create meaningful opportunities around the world.
38. It feels really aligned with my love of beauty, bringing women together and entrepreneurship.
39. I've had an entrepreneurial spirit for a long time.
40. For the longest time, all I wanted to do was work from home.
41. Now, I have the desire to get out of the house and be with people more.
42. I just joined a co-working space to be with other women up to some cool stuff.
43. I'm not sure how long I'll keep doing this birthday blog, but for now, it's fun.
Thanks for reading. Leave me a comment and let me know what spoke to you!
Kadidja
Photo by https://jennifergrahamphotography.com/
Comments
comments